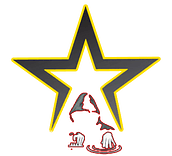 Thanks for stopping by to check us out!
We are a unique resource for professional DJ's.
We are a remix service but also much more!
We also create custom DJ Drops & Promo's.
We host a complete independent internet radio network.
We accept DJ Mixes and get your mix heard on most major platforms.
We provide opportunities to appear on our podcast.
Our radio shows & podcast is heard on iHeart Radio, Apple & Google Podcast, Amazon Music
& anywhere you get your radio or podcasts from.
Select one of our services below to find out more!